We can't wait for you to meet our highly experienced team who run Flyinn™
During your New Zealand adventure with us, you will have the full attention of our team and their impressive local knowledge and skill set will be at your disposal. They will work hard to give you the very best vacation and best use of your time with us in NZ.

Matt and Jo
Co-founders of Flyinn™, they have been farming Merino sheep at Geordie Hill since the early 80's. Matt has been flying in the area since 1979 and guiding our guests since 2000. This means he knows what gives our guests the best flying enjoyment, which is reflected in our three itineraries.
We have an extensive knowledge of aviation, and of New Zealand in general. This combined with our experience running Flyinn has enabled us to design the best experiences for you, taking the care to make them equally interesting for non-pilots as well.
Jo works along behind the scenes to ensure a most seemless and comfortable experience for guests, from first enquiry to completion of their vacation.
Matt and Jo will enjoy to meet and welcome you to your Flyinn vacation and adventure.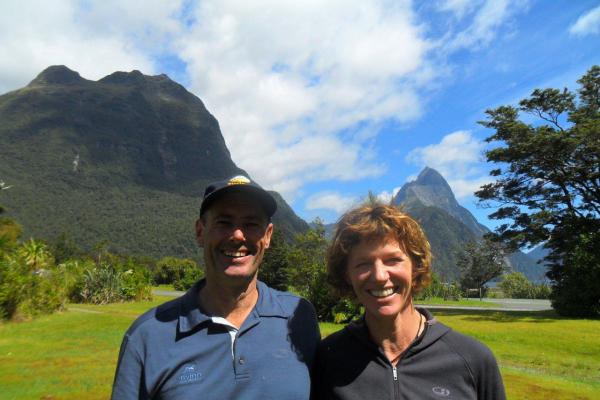 Nick
Quiet and cheerful, Nick brings confidence into the cockpit by osmosis. He has 4000+ hours with experience in flight instruction, mountain flying, and air ambulance operation. Nick is also a 'B Cat' instructor, which means he not only enjoys flying as your daily host and guide, but also ensures guest licence validations are done skilfully and enjoyably.
His hobbies include walking and climbing. Previous endeavours on foot mean he has a healthy appreciation and respect of the mountainous terrain we fly over. He particularly enjoys flying with guests, saying that, "Flyinn™ combines many of the best aspects of flying: pure flying, close terrain flying, meeting like-minded pilots and learning from their experiences, having minimal schedule pressures, and spending time with some of the nicest people you could meet".
Nick lives in a rural area on the outskirts of Alexandra, where there are many historic stone buildings. Out of season, he can be found working towards the full restoration of his collection of stone farm ruins.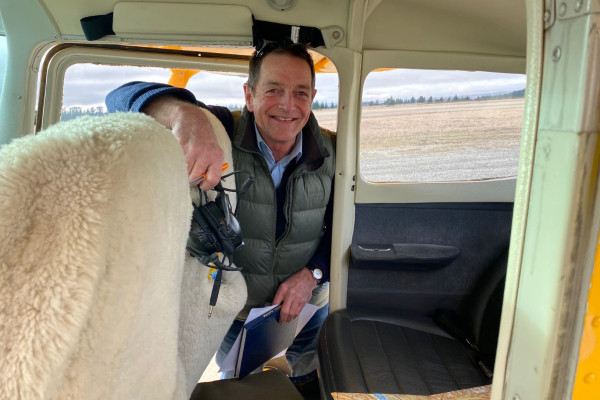 Pete
Pete is an aviator and adventurer extraordinaire.  Having enjoyed a full career with the airlines and retiring as an Air New Zealand 747 Captain, Pete never let these qualifications obscure his love for basic stick and rudder flying.  As such he has remained a proficient GA pilot and instructor, at one time running a Flying School along with his wife Rosie.    
Pete brings his enthusiasm for life and aviation to Flyinn, and this infectious combination rubs off on all who enjoy his company.
When not with Flyinn, Pete loves to spend time with Rosie, flying their Piper Cub, biking or hiking in the outdoors, or enjoying lots of time with their family.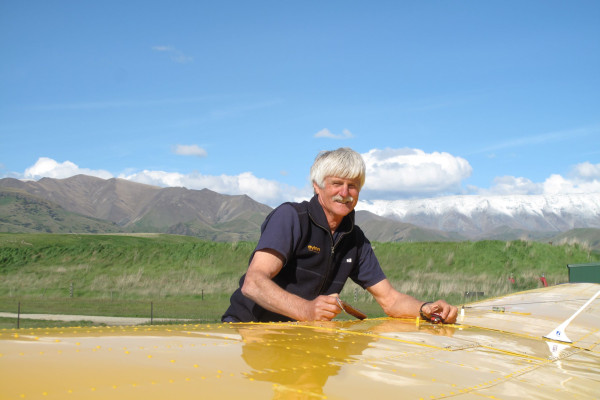 Sue
Sue has been flying Fiordland and Southern Lakes commercially for many years. She is a capable pilot with significant mountain flying experience. She has instructing, turbine and multi-instrument experience.
Sue has worked in the travel and tourism industry most of her working life and knows how to take care of as well as entertain guests. She is also very good at passing on her vast mountain flying knowledge.
Sue and her husband also operate a hunting and fishing business based in Wanaka, so you can ask her for a few fly fishing tips as well.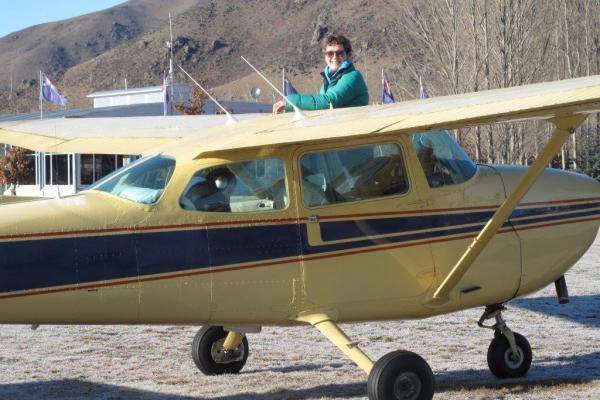 Matt
We welcomed Matt to our team as Geordie Hill stock manager in 2015.  Along with his trusty team of dogs, he tends to the merino sheep and beef cattle, often moving mobs of 2000 sheep at a time.  As well as this he can turn his hand to all the various jobs involved with running a high country station, from tractor work to fixing a fence – nothing's ever an issue. 
Hailing from the north island and a temperate coastal climate, Matt is now living nearly the furthest inland possible in NZ in one of the more extreme farming climates. 
Definitely an outdoors man, when he's not farming Matt and his partner Tessa, love to go hunting in the back-country, or fishing and spending time by the sea.